| | | |
| --- | --- | --- |
| | 79 | |
SHARE ON >>
Change location of holiday photo by changing background.
Photo editing request (example): "This is a photo (pic on left) from my Rajasthan holiday in India. Wouldn't it be cool to be seen riding a 'chauffeur-driven' elephant on a busy New York street! Please move us into the other photo. I want it to look like we're crossing the road in great style to get to my office that's on the other side."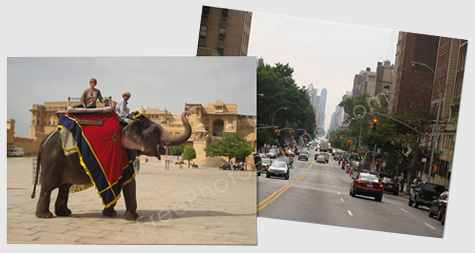 This lady wants to roam the streets of New York on elephant back...
Before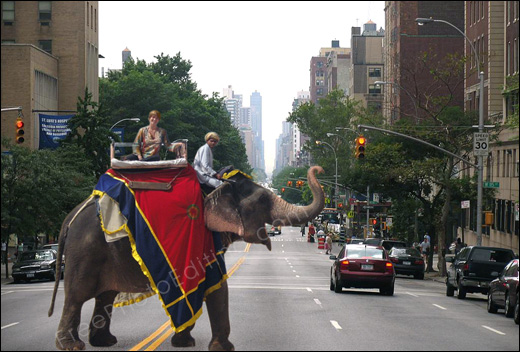 The lady arrives in New York... regalia intact!
After
| | | |
| --- | --- | --- |
| | 79 | |
SHARE ON >>

Tell-a-friend
Posted on Dec 03, 2010

~~~

We make your photographs 'picture perfect'
Remember, quick photo editing is free.

Submit assignment / enquiry here. All e-mails are attended to promptly. If the job falls in the 'free' category it will be completed and e-mailed back to you. Or you will receive an estimate, along with payment terms and instructions. Work will be started upon receiving confirmation. Complete privacy is guaranteed. Samples seen on this website are examples created using stock photographs.

Please do not use this free service for commercial work.

~~~

T E L L - A - F R I E N D