| | | |
| --- | --- | --- |
| | 68 | |
SHARE ON >>
Changing the background of a digital image
Photo editing request (example): "Believe it or not — these three women have been friends for over 75 years, and are still together at a retirement home where my daughter is a volunteer. They have a fascinating story about a murder they witnessed as they played about on a snowy day in 1947. They watched as they hid behind the bushes, and then followed the murderer... At great risk to themselves, they had the police capture him, saving the town from a serial killer on the loose... My daughter wants to record this adventure in her blog. The ladies need to be encouraged to fill her in with the details. Would you create a nice image that could be used as a lead-in to the story, with these ladies as the heroes..."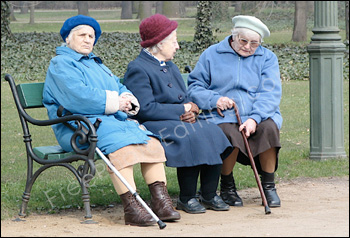 Photo background to be changed
Before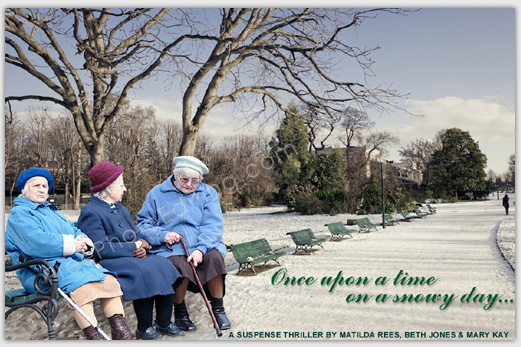 The subjects have been placed against a new background
After
| | | |
| --- | --- | --- |
| | 68 | |
SHARE ON >>

Tell-a-friend
Posted on Sep 29, 2010

~~~

We make your photographs 'picture perfect'
Remember, quick photo editing is free.

Submit assignment / enquiry here. All e-mails are attended to promptly. If the job falls in the 'free' category it will be completed and e-mailed back to you. Or you will receive an estimate, along with payment terms and instructions. Work will be started upon receiving confirmation. Complete privacy is guaranteed. Samples seen on this website are examples created using stock photographs.

Please do not use this free service for commercial work.

~~~

T E L L - A - F R I E N D