| | | |
| --- | --- | --- |
| | 62 | |
SHARE ON >>
Background change in photo
Photo editing request (example): "This girl is holding one of the world's largest rabbits. At the time of taking this photo, Darius the rabbit was 12 months old and still growing. He measured 4 feet and 3 inches from nose to tail... The picture reminds me of Lewis Carroll's 'Alice in Wonderland' in which Alice followed a rabbit... well, into Wonderland... Please recreate the scene apprpriately, with a nice pretty background..."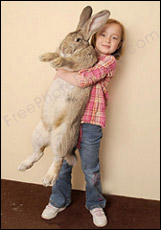 Reminds you of 'Alice in Wonderland'?
Before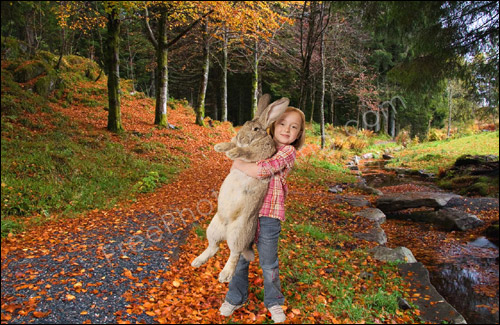 Alice wandering through Wonderland
(except that the rabbit was white and she wasn't carrying him!)
After
| | | |
| --- | --- | --- |
| | 62 | |
SHARE ON >>

Tell-a-friend
Posted on Aug 09, 2010

~~~

We make your photographs 'picture perfect'
Remember, quick photo editing is free.

Submit assignment / enquiry here. All e-mails are attended to promptly. If the job falls in the 'free' category it will be completed and e-mailed back to you. Or you will receive an estimate, along with payment terms and instructions. Work will be started upon receiving confirmation. Complete privacy is guaranteed. Samples seen on this website are examples created using stock photographs.

Please do not use this free service for commercial work.

~~~

T E L L - A - F R I E N D