| | | |
| --- | --- | --- |
| | 41 | |
SHARE ON >>
Photo manipulation to change background
Photo editing request (example): "Wild animals are meant to live in the wild, not in zoos. Please move this mother gorilla and her baby back to the wild open spaces, just as Nature intended."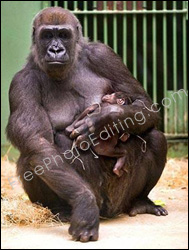 Mother gorilla and baby in captivity
Before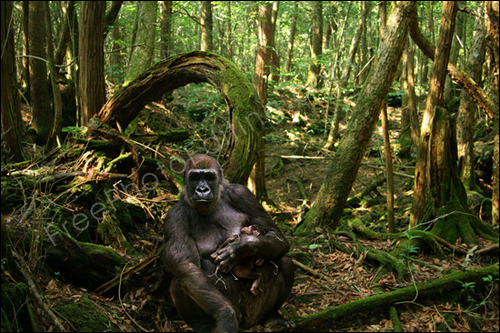 Gorilla and her baby — released in the open...
After
| | | |
| --- | --- | --- |
| | 41 | |
SHARE ON >>

Tell-a-friend
Updated on Dec 13, 2011
Posted on Jun 09, 2010

~~~

We make your photographs 'picture perfect'
Remember, quick photo editing is free.

Submit assignment / enquiry here. All e-mails are attended to promptly. If the job falls in the 'free' category it will be completed and e-mailed back to you. Or you will receive an estimate, along with payment terms and instructions. Work will be started upon receiving confirmation. Complete privacy is guaranteed. Samples seen on this website are examples created using stock photographs.

Please do not use this free service for commercial work.

~~~

T E L L - A - F R I E N D