| | | |
| --- | --- | --- |
| | 36 | |
Photo manipulation: Be seen with a celebrity in a photograph.

Photo editing request (example): "Hi, I work as a receptionist in a hotel in Vietnam and we had Megan Fox stay at our property a few months ago. Yes, I've seen her in the flesh!!! But my family and friends only have my word on this; I could be just making it up :-(. It's against the hotel's policy for staff to request for photographs with guests, so I have nothing to show for my big moment. Here's a pic of me with a colleague. Could you place Megan (from a recent pic) somewhere in this photo, walking alongside the reception desk — she actually did walk that way as we stood and watched her..."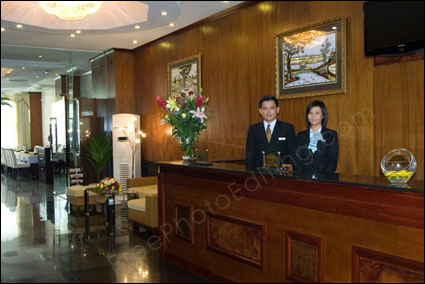 Hotel lobby
Before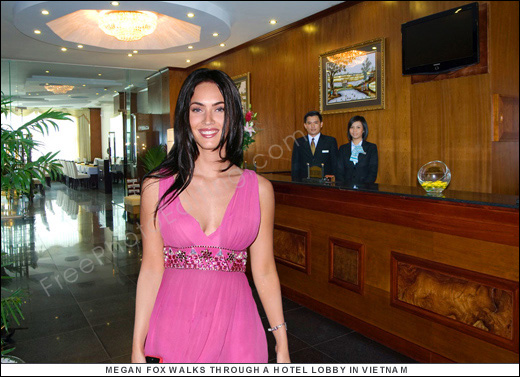 And suddenly the photograph is electric!
After

This is an example of photo manipulation, and hence a work of fiction.
We do not know if Megan Fox has ever visited Vietnam. - Ed
| | | |
| --- | --- | --- |
| | 36 | |

Tell-a-friend
Posted on Oct 07, 2010

~~~

We make your photographs picture perfect. 'Quick' photo editing is free.

Click here to submit assignment or ask questions. If the job falls in the 'free' category it will be completed and e-mailed back to you. Or you will receive an estimate, along with payment terms and instructions. Complete privacy is guaranteed. Samples seen on this website are examples created using stock photographs.

Please do not use this free service for commercial work.

~~~

T E L L - A - F R I E N D