| | | |
| --- | --- | --- |
| | 33 | |
Disneyland background added to children's photo for Friendship Day

Photo editing request (example): "That's my daughter in the yellow t-shirt, along with her friends. They don't know it yet, but there's a surprise waiting for them on Sunday — a trip to Disneyland to celebrate Friendship Day! (We live just two hours from Anaheim CA, the home of Disney.) Would you place this bunch of kids in a nice Disneyland picture, and print the words, "DISNEYLAND, HERE WE COME! Friendship Day, Sunday, August 1, 2010" on top. I must e-mail a copy to each mother later today. We're going to leave a print of this on each kid's bedside — they wake up to a great surprise, and tomorrow will be spent in a state of feverish excitement, planning for the big day..."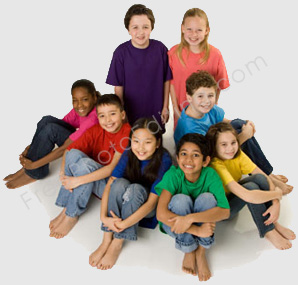 A surprise awaits them...
Before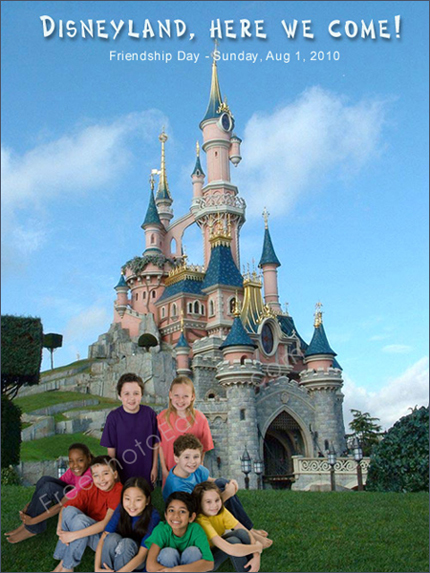 A trip to Disneyland to celebrate Friendship Day on Sunday, Augsut 1, 2010
After
| | | |
| --- | --- | --- |
| | 33 | |

Tell-a-friend
Children & Baby photo editing & retouching examples
Posted on Jul 30, 2010

~~~

We make your photographs picture perfect. 'Quick' photo editing is free.

Click here to submit assignment or ask questions. If the job falls in the 'free' category it will be completed and e-mailed back to you. Or you will receive an estimate, along with payment terms and instructions. Complete privacy is guaranteed. Samples seen on this website are examples created using stock photographs.

Please do not use this free service for commercial work.

~~~

T E L L - A - F R I E N D